"I'm not a Hippy Trainer, I'm not a Master Trainer, and I'm not the Alpha....
I'm a trainer that believes there are two sides in a relationship and that both sides need to
be happy in order to succeed...."
- Kris Crestejo, CDBC, ABCDT
About Kris Crestejo, CDBC, ABCDT
Times have changed, the world has changed and therefore dogs have changed. We are spoiled with t.v., internet and cell phones that we become impulsive, we want everything right now, and with this mind set, our companions on four legs suffer. Dogs do not speak English, puppies barely speak "dog" language, yet we assume our dogs know how to act in a human world and that how dare they disobey. We are told by the media that our dogs are out to dominate us and other creatures so we make sure we get the upper hand and control these wicked beasts, or else...You got a dog because you wanted the dog, you wanted the dog to love the dog, you love the dog so why abuse the dog in the name of "training"?
Dogs are so abused in the name of training, and it's completely un-necessary. Science has proven there are better ways to train that actually create a better trained dog in the long run. This is what I teach my clients and their dogs.
I pride myself and my business on bringing the most current training information to your home, I train dogs and teach humans to find a compromise and build the relationship where both parties are happy during training and both get what you want.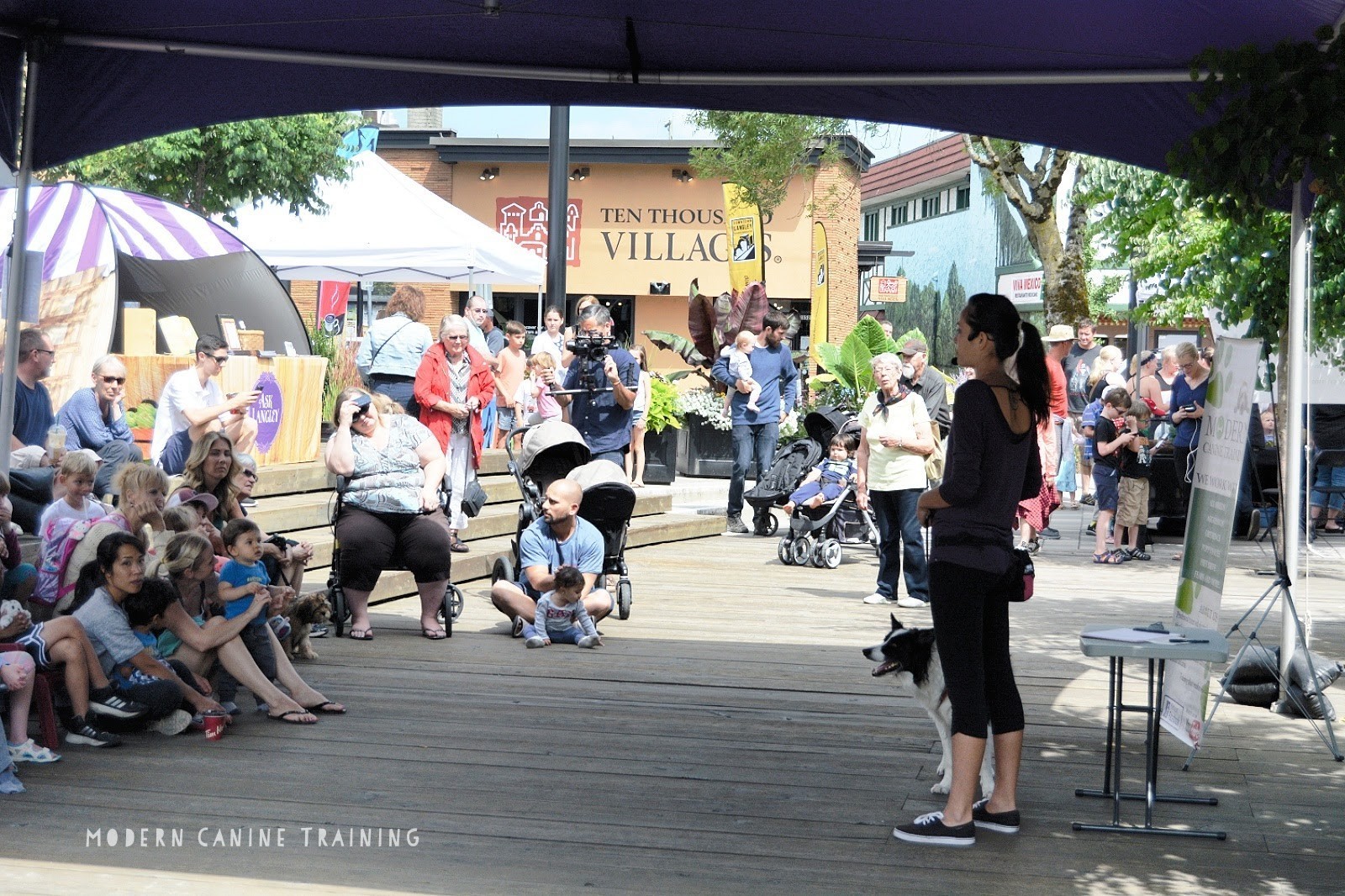 If you had asked me what I wanted to be when I grew up, I never thought in a million years that I could have a career that involved my biggest love, dogs! Don't get me wrong, I love ALL animals, but there has always been a special place for dogs since I was a kid growing up with my Chow-chow/German Shepherd mix who was my best friend, my protector and confidant.
EDUCATION & QUALIFICATIONS
· ​Has worked with dogs for over 15 years
· Recognised as an expert witness for canine behaviour in the court of law​
· Owned her training business since 2010
· ​Certified Dog Behaviour Consultant by the IAABC
· ​Committee member of the International Association of Animal Behavior Consultatns (IAABC)
· Certified Dog Trainer by Animal Behavior College
· ​​Member of the International Association of Animal Behaviour Consultants (IAABC)​
· ​​Member of the Pet Professional Guild​ - a site dedicated to force free trainers
· Writes training/behaviour articles for Pets Magazine since 2011
· Regularly Attends Seminars and Conferences for dog training and behaviour in Canada & U.S
- Presenter at Animals in the Plaza 2016 in Langley B.C

- Presenter at Pet Expo 2014 Vancouver, B.C.